Cable Accessories
*New* resin mixing video, demonstrating the correct method of mixing our 2-part resin bag, is now available. Click the Youtube link to take a look.
All the necessary components are supplied with each kit, whether you choose our 2-part or 3-part mix. Sizes range from 0.5Litres to 8.0Litres.
Domestic (for temperate climates) and Export grades (for high temperature and/or high humidity) are available.
Polyurethane Resin Compound for LV and MV applications
W T Henley has developed and manufactures a range of Polyurethane Resin Compounds, primarily intended as a filling medium for both LV and MV Cable Joint boxes and terminations. However they are equally suited to any applications requiring water-tightness or mechanical protection and will adhere to paper or polymeric cables as well as metallic surfaces (copper, brass, aluminium, lead etc)
The W T Henley 2-part packaging with rupturable membrane, facilitates mixing of the resin base and hardener in a completely sealed environment which prevents any direct contact with the user and the unreacted components. Full mixing constructions are supplied with each kit.
"3-Part Polyurethane Resin Compound"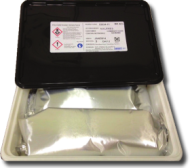 "2-Part Polyurethane Resin Compound"
Christmas and New Year Holiday closure
Please note that we will be closed over the festive period, from close of business on Friday 21st December, until we re-open on Wednesday 2nd January 2019. close.
WT Henley has moved!
Please note that we have now relocated to our new site on London Medway Commercial Park, Hoo. close.